Assuming you already have an electric drum kit, if you want the best possible experience from your Zoom drum lesson, I recommend buying a £46 audio interface to use with headphones for a fully immersive digital experience.
By connecting your drum module brain, microphone and headphones into the Q5021 interface and taking a USB lead, see diagram 1 below, or a Stereo Jack Cable, diagram 2 from the Q5021 interface to the laptop, this smart piece of kit will enable you to have full volume control over your drum sounds, your voice and that of your instructor, me.
You'll be able to hear your drum sounds and voice crystal clear together with my drums and voice, which is advantageous to having a fun and productive lesson. Plus, it sounds amazing!
To see the setup for Mac click here and if you have Windows, click here. It's a pretty straightforward process but I can talk you through the details during a taster session.
You'll also need an USB cable or a 2m long 3.5mm Stereo Jack Plug to 2 x 6.35mm (1/4") Mono Audio Cable. They both do the same job and is dependant on the drum module having a USB output. Most do but older models may not, in which case, you'd need the stereo jack audio cable. See the diagram below that shows the 'output' connection from a typical brain module, in this example, a Yamaha DTXPlorer. Finally a good microphone, lead and stand are needed for your speaking voice.
---
Diagram 1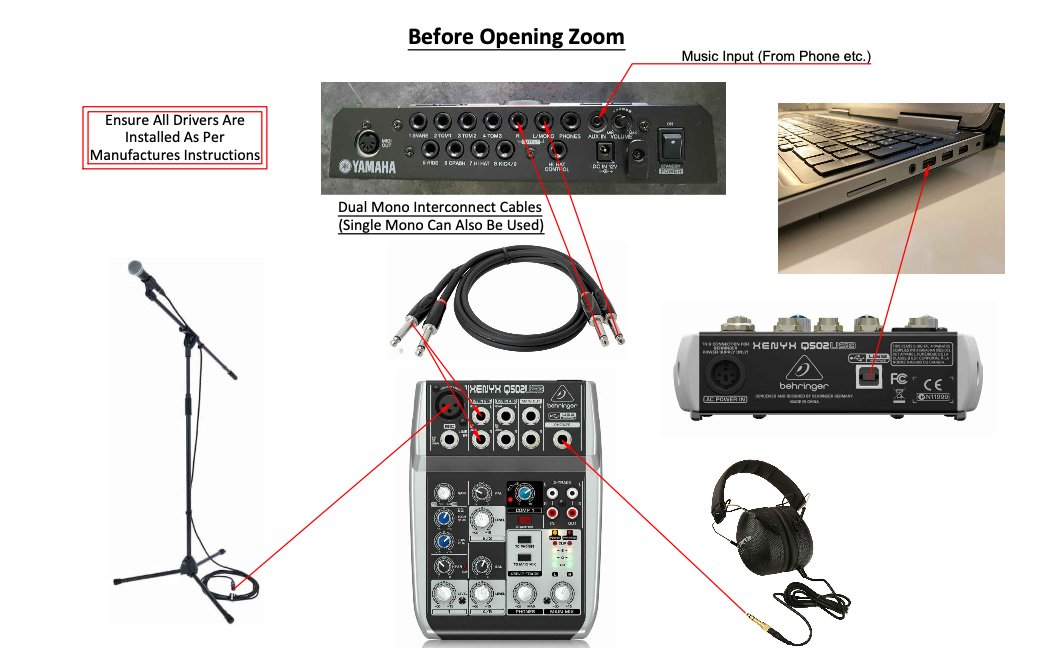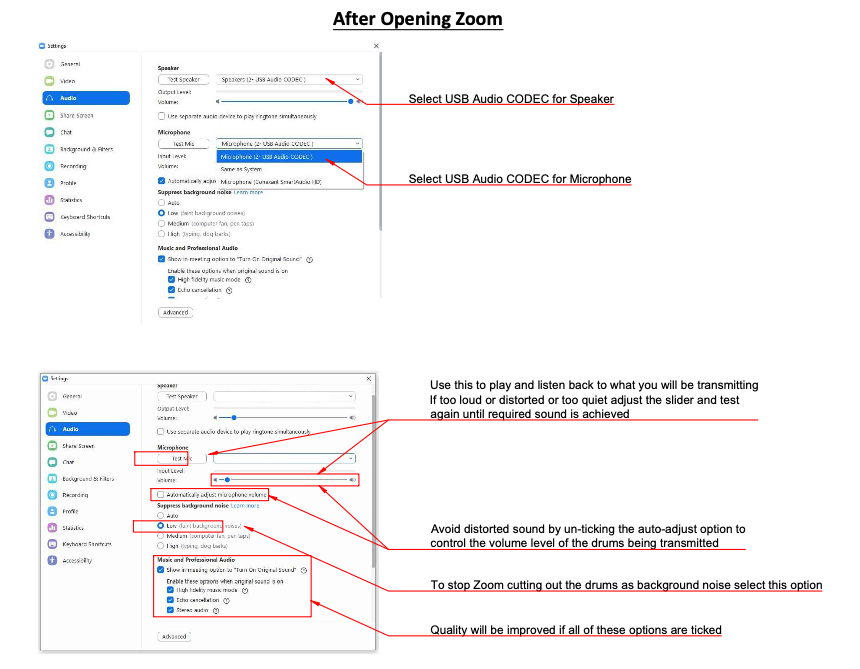 ---
Diagram 2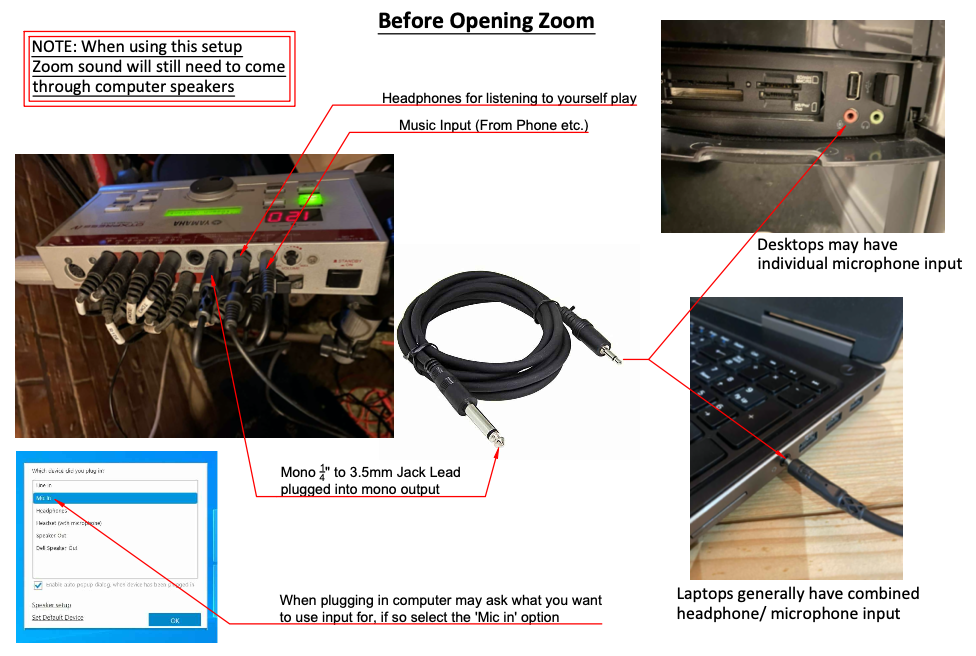 From there, you need to connect the brain module into the audio interface. Have a look at the following video for detailed instruction, starting at 7:40, method 3. Don't worry that the instructor is using a drum pad as an interface, as the audio output located on the back of the drum pad is virtually the same as any interface.
I understand all this additional gear might seem really expensive but decent musical equipment is rarely cheap. If it is, you'll almost certainly be paying twice. All costed, you can buy a very decent electric kit, I recommend a second hand Yamaha DTXplorer which is readily available on eBay, together with an amp or interface, mic, leads and stand for £360.00 (Interface connection) or £420.00 (Amp connection), way less than a new acoustic kit that often require a complete change to decent skins and cymbals, adding at least another £420 to a base kit price of £179 to £200 for a non branded model. If you're ready to get started, click the 'Contact Me' tab today.